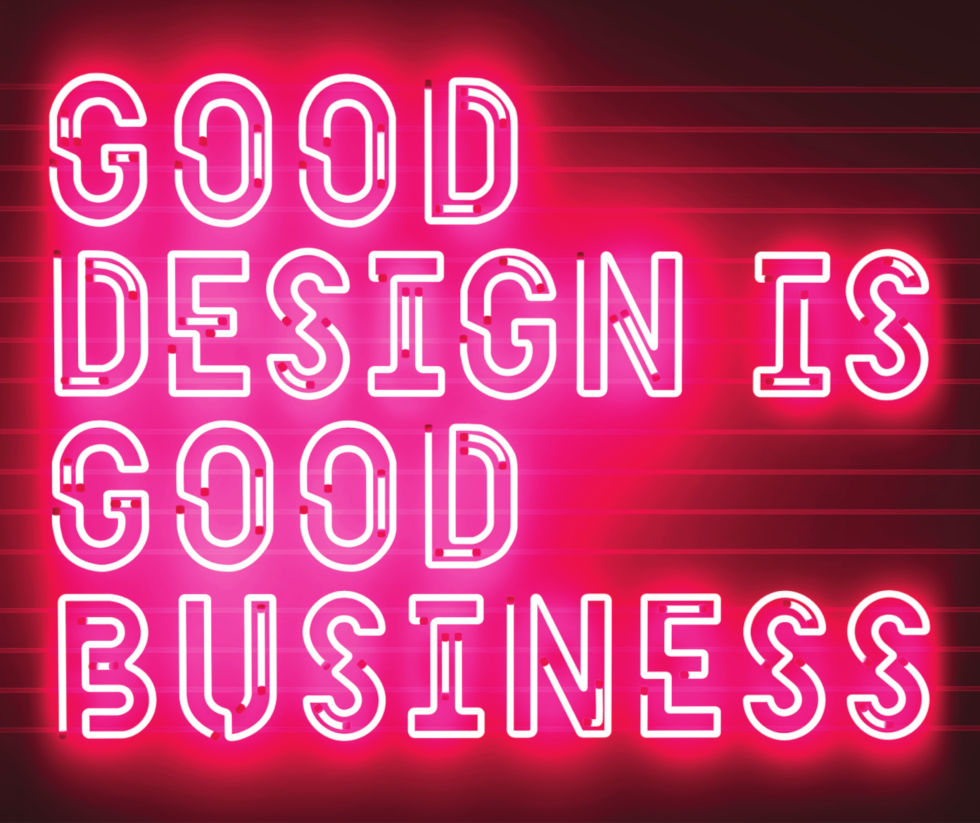 GOOD DESIGN IS GOOD BUSINESS
According to Adobe, companies with a strong design presence outperform companies who don't by 219% on the S&P Index over the span of 10 years.
7 PROVEN REASONS WHY GOOD DESIGN IS GOOD BUSINESS:
Good design makes a strong first impression.
Research has shown that initial impressions count. A recent study found after seeing a face for only 1/10th of a second people formed opinions about that person. Judgments are made on attractiveness, like-ability, and trustworthiness, and prolonged exposure to that face just reinforced the initial impression. The same holds true for a company's brand.

Good design helps your business stand out.
If you thought you had no competition, think again. Every company, no matter the industry, faces a hefty amount of competition. A strategic, visually dynamic brand will differentiate your company in the marketplace.

Good design builds customer relationships.
Customers are often emotionally connected to a company. Effective brands use design to connect to their consumers in meaningful, emotionally driven ways. Incorporating an impactful, memorable, and emotional connection with your brand is the best way to show the world who you are and what your brand stands for.

Good design is about form and function.
Is your website intuitive and easy to use? Or is it complex and ultimately turn people away? Is your marketing brochure difficult to read and understand. Do your corporate messages speak to your audiences effectively? Good design effectively marries strategy and style in the pursuit of communicating what your company does and why people should care.

Good design promotes brand consistency.
Consistency is key when it comes to creating a cohesive brand. When a brand is inconsistent, it appears chaotic and disorganized. People don't want to get involved with chaotic brands because they will trust the company less.

Good design is the key to social media success.
Many of today's marketing efforts are done on social media platforms and is one of the best ways to connect to customers. Tweets with images received 150% more re-tweets than those without any images. In 2017, 60.8% of marketers said that design was essential to their marketing strategies. And 93% agreed that it was very important.

Good design will make you money.
Ultimately, good design increases your company's value, boosts sales, and puts your business in a better financial situation. Through building trust, making strong first impressions, building customer relationships, and executing successful marketing campaigns, good design helps make your business more profitable.